March 6, 2021
Recipe: Pizza Oven Pastry Dough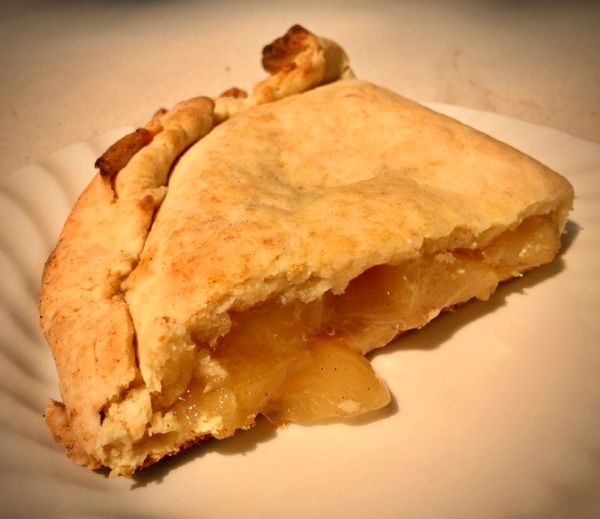 High temperatures and butter? Well, the combination usually leads to fire. If you've tried making pastry in your pizza oven, you know what I mean. This recipe uses cream instead of butter and avoids the flammability problems. I use this in my Pizzeria Pronto and it holds together nicely for turnovers.
---
INGREDIENTS
2 cups self-rising flour
1 cup cream
1/4 cup powdered sugar
---
PREPARATION
Mix with a fork until you can form a ball.
PInch of a hunk the size of a tennis ball.
Roll out between two sheets of parchment paper to 1/8-inch-thick.
Remove top layer or parchment and add filling and seal the edges.
Add a thin layer of flour or cornmeal to the peel so it slides into the oven easily.
Place exposed size of turnover face down on the prepared peel.
Remove the parchment.
Pop in the pizza oven and bake at 500° for 10-15 minutes.
---
TIPS
Cook fillings first. If you put anything inside a grilled turnover that's raw, it will still come out raw when the pastry is done.
If using canned fillings, remove an excess goop. Goop can leak out and catch fire on the stone.
If the dough is too thick, it may not cook and the turnover may grow too tall to remove from get the oven.
---
My take.
Turnovers in the pizza grill are a wonderful way to cap off a dinner you've made on the grill. This dough can also be use for scones on the grill or in the oven.
---
Why buy me a coffee? No third-party ads, no affiliate links, no tracking cookies. Just honest content. Thanks.

---
Previous post
Recipe: Manakish (Zatar Bread)
Zatar is a Middle-Eastern spice blend you're more and more likely to see at your local grocery and is always available at Middle-Eastern stores.
Next post
Recipe: Pita Bread
This uses my pizza crust recipe, essentially the same dough as pita bread. It works well in the Pizzeria Pronto oven to make a tender pocketed pita
All content ©J. Kevin Wolfe