About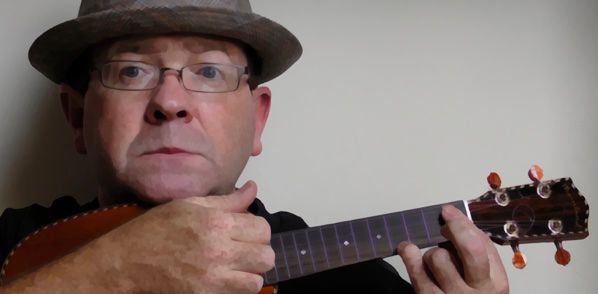 Me? I'm J. Kevin Wolfe, (alias WolfeWithAnE) a content creator with extensive skills in photos, video, music, voiceover and writing. Much of my technical focus is on media creation with iOS devices.
Why the only ads you see are for me. Keeping this blog free of rampant, uncontrolled third-party ads has been a goal from the start. Pop-up screens that block your view, self-playing loud video ads, and even more ads that pops up when you click out of the previous one: I'm sure you hate all these as much as I do. I pay for the unpretentious Blot.im blogging platform specifically so I'm not at the mercy of just anyone putting up questionable ads or clickbait on my site.
Why I got rid of affiliate links. Affiliate links are a little piece of code added at the end of blog or news-site links that lets Amazon (or other company) know that the reader clicked in from that blog. If the reader buys that product, the blogger gets a small commission. Affiliate links were once a less-invasive way to monetize the time and cost of creating and maintaining this blog. But that ship has sailed. They're now being used by marketers on ever-growing fake review sites to steer you to what pays the best for them, not necessarily the best product for you. It's such a problem that the FTC requires all sites to notify readers of the presence of affiliate links. Unfortunately, readers now must take reviews with a grain of salt when affiliate links are involved, so I've removed them from this site.
Why I don't use tracking cookies. Tracking cookies are little data files left on your browser by sites that are used to track your movement on the site and even around the web. These are used by almost all sites. Though it's not legal to connect personal information to a tracking cookie, that's certainly possible. As personal security becomes more an issue for all readers, I've removed all tracking cookies from this site.
Media, like YouTube videos and Instagram images require temporary cookies to be installed in your browser in order to function. But these are deleted when you leave the site. So when you leave my blog, I'm happy to say that there are no cookies on your browser.
Why I use Buy Me a Coffee. Buy Me a Coffee is a tipping and subscription service that now provides the majority of support for this site. It's kind of an honor system: if you find my blog useful, then you can buy me a coffee in appreciation. I thank you for supporting the future of this site.

Feel free to contact and connect.





My microstock photos and video are represented by Twenty20
---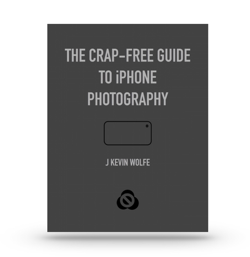 Get my latest book: The Crap-Free Guide to iPhone Photography
Why buy me a coffee? No third-party ads, no affiliate links, no tracking cookies. Just honest content. Thanks.

All content ©J. Kevin Wolfe