March 6, 2021
Recipe: Basic Smooth Hummus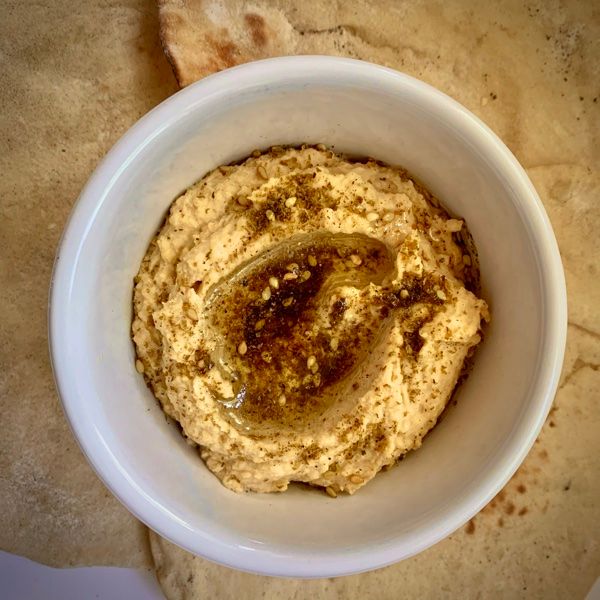 Hummus is simple to make and is best to keep very basic and exceptionally smooth. More recently the trend has been to blend in chunky things, like garlic hunks, pine nuts, roasted red peppers, chopped olives, etc. But these things are better to top your hummus with and then drizzle on a little olive oil and perhaps sprinkle on some Zatar. The presentation looks much great.
---
INGREDIENTS
29 oz can of garbanzos, drained
1/3 cup tahini
1 Tablespoon Amore garlic paste
1 teaspoon lemon juice
1 teaspoon salt
---
PREPARATION
Put it all in the food processor.
Blend until smooth.
Refrigerate to let the flavors get to know each other.
---
Why buy me a coffee? No third-party ads, no affiliate links, no tracking cookies. Just honest content. Thanks.

---
Previous post
Recipe: Pita Bread
This uses my pizza crust recipe, essentially the same dough as pita bread. It works well in the Pizzeria Pronto oven to make a tender pocketed pita
Next post
Add a little smoke to your Pizzeria Pronto.
While the Pizzeria Pronto is not designed for smoking, there's a little trick that can add a wood-fired taste to your creations. ##The smoke trick.
All content ©J. Kevin Wolfe