March 6, 2021
Recipe: Basic Pizza Dough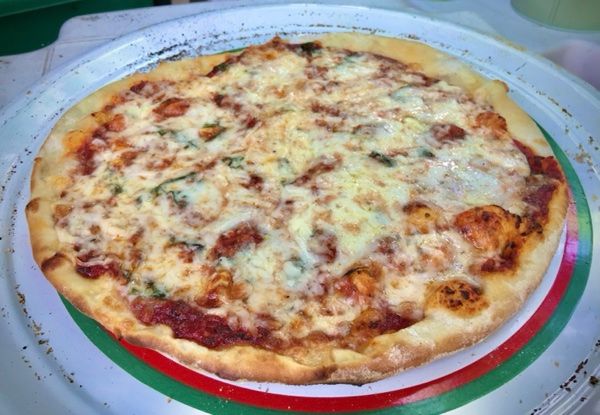 This is a basic recipe for a NY style pizza dough which works well in the Pizzeria Pronto oven. It also makes an excellent pita bread. This uses the sponge dough method which creates very robust yeast and refrigerates and freezes well.
---
INGREDIENTS
1 T yeast
2 T honey
1 1/2 C warm water
3 1/2 C King Arthur Bread Flour
1/2 t salt
1 t olive oil
---
PREPARATION
Mix yeast, honey and warm water in a bowl. Let sit for 10 minutes for the yeast to feast.
Add half the flour. Mix and let sit for 10 minutes covered. This creates the sponge.
Mix in the rest of the flour, salt and olive oil. Let rise for 30 minutes.
Knead.
Break off a hunk a little larger than a golf ball.
Knead again.
Flour and roll out to about 1/8 inch thick. The pizza will be 6-8".
Add thin layer of toppings.
Slide a peel lightly underneath and slide into the oven. A little cornmeal or flour will help the pizza slide easily off the peel.
Bake at 700º for about 6 minutes. Turning halfway through is recommended.
Why buy me a coffee? No third-party ads, no affiliate links, no tracking cookies. Just honest content. Thanks.

---
Previous post
Recipe: Easy Pesto Pizza Sauce.
Pesto Pizza is more a flavorful crispy flatbread. Do you need to use homemade pesto? How many times have you thrown it out because it's rotting in
Next post
Recipe: Manakish (Zatar Bread)
Zatar is a Middle-Eastern spice blend you're more and more likely to see at your local grocery and is always available at Middle-Eastern stores.
All content ©J. Kevin Wolfe