June 18, 2023
Photo: Restoring highlight detail with Image Blender.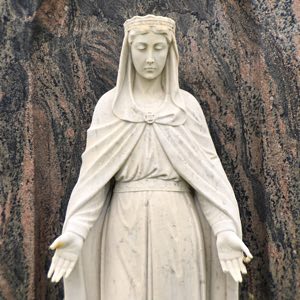 Before
"Normal" exposure can suck the realism out of an image. When highlights lose their detail (as in the example photo) you can try gamma or luminance correction in your editing software. But you'll usually get better results with a sample trick in Image Blender, Union or other photo blending app. By blending two copies of the same image using the Multiply mode, you'll enrich the highlights, restore overall vividness, reveal depth and add realism.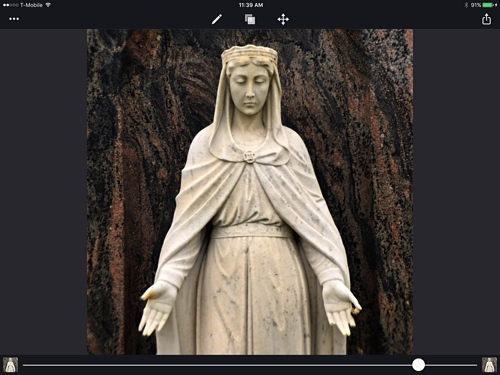 After
I'm using Image Blender on iPad here, since it makes this process really easy:
Open Image Blender.
Tap the Background square on the bottom left and choose your image.
Tap the Foreground square on the bottom right and choose the same image.
Tap the double squares icon at the top center.
Tap Multiply and swipe down on iPhone (on iPad: tap Multiply and touch the screen).
Drag the slider right until the restoration looks good.
Tap the Share icon (square with up arrow).
Tap Save Image.
Advanced adjustments in Image Blender.
Image Blender is not designed as a traditional editing tool, but you can modify exposure, contrast and saturation of each photo. So if you want a less bold result, reduce the contrast and saturation of one or both photos. To access the filters, tap the thumbnail on the bottom right or left and choose Filter.
My take.
I regularly shoot weathered, white-marble statues and tombstones. Since ⅔ of the shades in a photo are in the highlights, images like these can really benefit from the detail and drama this technique can add.
Though Image Blender does a great job with the above method, it was actually built for blending two different photos and has 16 powerful blend modes, plus the ability to mask and offset images. It's super simple to use, but offers striking effects that conventional photo editing apps don't have.
---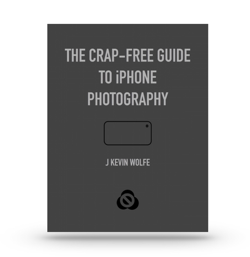 Get the definitive book for mastering your iPhone camera: The Crap-Free Guide to iPhone Photography
---
Why buy me a coffee? No third-party ads, no affiliate links, no tracking cookies. Just honest content. Thanks.

---
Previous post
The news you need to know. 6/17/23
Hood of Bookmobile, Yellow Springs Ohio. My photos available from Envato. Rubik's Cube World Record: 3.13 seconds. Doctors remove kidney stone
Next post
The news you need to know. 6/24/23
Prickly Pear Cactus Flower. My photos available from Envato. Indonesian laughing chickens Why don't they make a reality show of THIS? Cage
All content ©J. Kevin Wolfe