December 9, 2020
Eggnog Waffles.
A two-ingredient recipe if you have extra at the end your noggin'.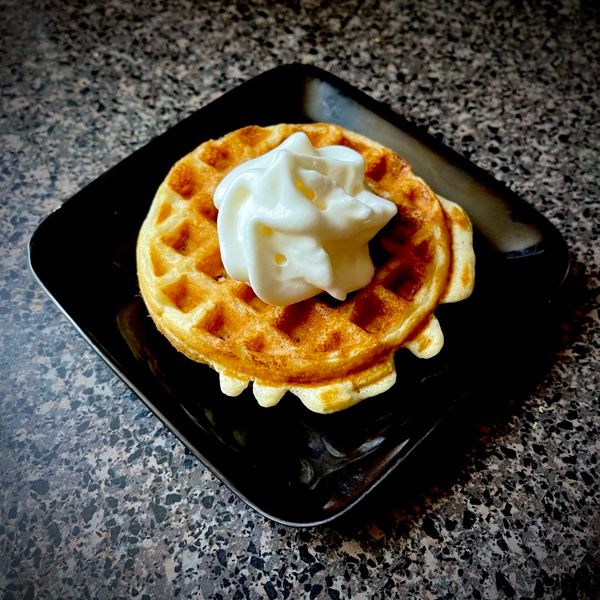 INGREDIENTS
1 1/2 cups of Belgian waffle mix
1 cup + 1 tablespoon of eggnog
DIRECTIONS
Mix well.
Pour into hot waffle iron and close.
Cook until golden.
---
More waffle fun.
Why buy me a coffee? No third-party ads, no affiliate links, no tracking cookies. Just honest content. Thanks.

---
Previous post
Why I can't recommend buying the 12-inch Drume Hand.
This article is a cautionary tale of the buying experience that soured me on purchasing this steel tongue drum from DrumeMusic.com. If you read my
Next post
Maneco Minilooper lo-fi delay/looper.
Is it a short, one-pass, 60-second looper or a long 60-second delay? This slightly-oversize, lo-fi pedal uses the same circuit to do either. While
All content ©J. Kevin Wolfe