October 9, 2019
Throwback Thursday: The tchotchke runners.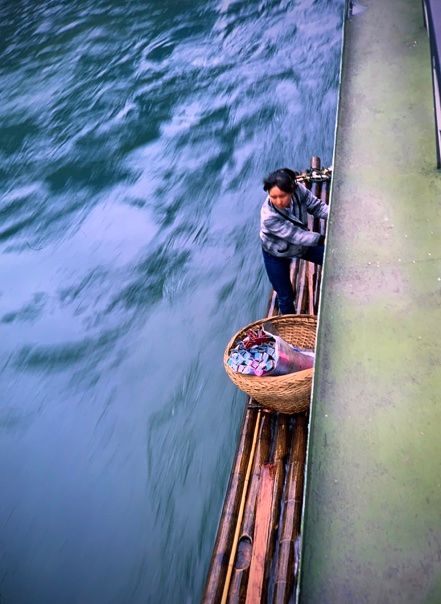 Tchotchke Runners, Li River, China, March 1991
The tour boats cruised about 20 miles down the Li River from Guilin. It was winter and inside the unheated vessels, at the center of each table was a coal-fired hot pot. It looked like a mutant bunt pan, upturned and full to the brim with boiling chicken stock. The smoldering coal at the center of the dozen or so hot pots was the only heat on the boat and gave off its painful stench before slowly snaking out the open windows. Because everything in China was heated with small coal devices, every window everywhere was open in winter.
photography
throwbackthursday