October 20, 2018
Infinite Jets how-to: Repeater.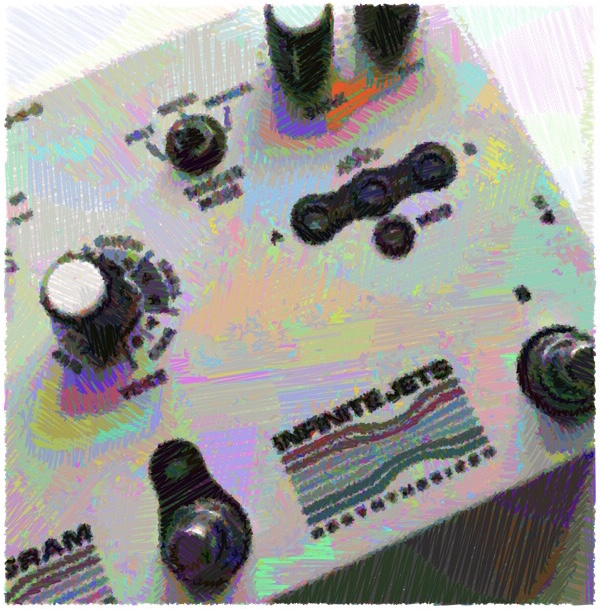 Works like a delay on the Hologram Infinite Jets Resynthesizer, but rhythmically repeats the sample instead of echoing it. For this effect, set the following:
Voice to Glitch A
Env Shape to square
Env Time to infinity
Dimension to 5p
Trigger to Mono
Dry to @2p
Dimension speeds up the repeat. Choke your strums and the repeats sound like a piano.
Hear it ▶︎
---
Read all the Infinite Jets posts
---
music
pedalurgy
infinitejets