April 1, 2023
The truth about your iPhone Live Photos.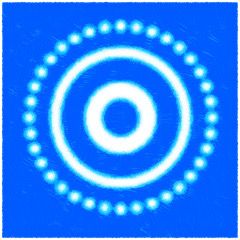 The problem with Apple's Live Photo is it doesn't really do what you'd assume it does. The belief is that Live Photo saves a series of images. But that's not what's happening. This article explains what's really going on and will help you decide if Live Photo is worthwhile of worthless for you. It shows you how to keep Live Photo from turning on and gives you a better option for capturing fast-moving subjects.
What's actually happening in a Live Photo?
When the Camera app is open on your iPhone or iPad and Live Photo is on, your camera is already capturing a video, even before you tap that shutter. When you do tap the shutter, the Camera app saves a full-quality JPG photo plus a lower-resolution, 3-second Quicktime .mov clip from 1.5 seconds before you pressed the shutter to 1.5 seconds after you pressed the shutter. What you see in the Photos app when you hold your finger on a Live Photo is actually a standard video file, compete with audio.
Why do my Live Photos get cropped when I change the Keyframe?
Here's where things get dicey. When you edit a Live Photo in the Photos app and change the keyframe, you're replacing that higher-resolution still with a lower-resolution frame from the .mov file. That video frame is then blown up (interpolated) from those limited, video-frame pixels. Generally, you'll get better resolution by removing a still from 4K video than from a Live photo. Well poop.
Furthermore, when you choose a new keyframe in a Live Photo the image gets cropped. So the top of Aunt Bertha's head might be cut off or other vital edge details may get clipped. Double poop.
So what use is Live Photo in the first place?
Your iPhone is designed to be a super-advanced photography tool as well as an amateur, point-and-shoot gizmo. For those who who never edit an image, only post to Instagram or send friends the latest photo of the pets or kids to look at on their iPhone—any image from a Live Photo video will be fine, since they all look close to the same resolution on a small screen. Live Photo is specifically designed to give you a unique way to capture the moment without eating up gigabytes like 4K video does.
For some, the 3-second video in a Live Photo is worth more than the still image:
You can make moving wallpaper from a Live Photo.
There are Live Photo movement effects like Bounce and Blur that may be useful.
You can export the .mov file of a Live Photo from the Share menu and incorporate these clips into a video.
You can use my free Live2Slo Shortcut to create a slow motion video from the Live Photo.
There are even apps in the App Store like Into Live that can convert clips from regular videos to Live Photo videos.
How to turn Live Photo off.
Live Photo is on by default. If you're a serious iPhoneographer, you may want it to be off by default. Here's how:
Settings > Camera > Preserve Settings > Live Photo > On
Now go to the Camera app and tap the Live Photo bullseye icon so a line appears through it.
It will now be off by default, but available with a tap if you need it.
So is there a high-end replacement for Live Photo?
What would be the biggest advantage to Live Photo for the serious iPhopneographer would be the ability to pick another full-resolution image from the series. Technically we've had the ability to do this longer than we've had Live Photo.
Burst Mode is a bit less elegant, a bit slower and bit more obvious with its high-speed, camera-click noises than Live Photo. The limitation here is that Burst Mode only shoots JPGs (not higher-quality HEIF or ProRAW files) but will give you a series of full-resolution images to choose from. For the best quality in Burst Mode:
Settings > Camera > turn off Prioritize Faster Shooting.
This works a bit slower, but does a more thorough job of processing the JPGs. To shoot in Burst mode, just drag the shutter button left or down.
If the burst is long you may want to keep the best images to a few picks to save space on your Camera Roll. To edit a burst, when viewing individual photos you'll see Burst followed by the number of photos taken on the top left of any Burst series:
Tap Select. Your iPhone has already chosen what it considers the best image in a Burst.
Tap the image or images you want to keep.
Tap Done.
Tap Keep Only XX favorites.
The chosen image(s) will now appear as an individual photo(s) in your library. Note that when you do this, the original burst will be deleted. There's also a Burst album, making it easy to find your bursts.
My take
If you're serious about photography is there any reason not to use Live Photo? A Live Photos takes up a little more space than a standard photo and takes a bit more time to save since it's saving both an image and video. But here's where things get interesting, Live Photo will always use a fast shutter speed since the camera is shooting at about 12 frames a second. In low-light scenes a normal HEIF photo will use a longer exposure that can sometimes result in blur. But on the other hand, the still Live Photo image shot in low light can require a higher ISO. This makes the image more noisy and it gets more noise reduction when saved. So, in low-light conditions, Live Photo can make the resulting image look softer. But the faster shutter speed can also avoid motion blur in the image. So you'll have to decide which better suits your needs.
---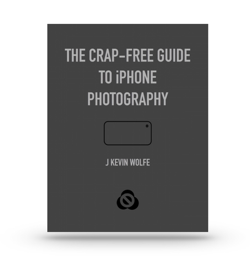 Get the definitive book for mastering your iPhone camera: The Crap-Free Guide to iPhone Photography Updated for the latest iPhones.
Why buy me a coffee? No third-party ads, no affiliate links, no tracking cookies. Just honest content. Thanks.

---
Previous post
Recipe: Pourable Amour Chocolate Sauce.
Sex and dessert are so closely related. And here's proof. This recipe seems to transcend that bitter/sweet ratio that chocolate lovers try to find
Next post
The news you need to know: 4/8/23
FOOD If you've got peeps and Reeses eggs, you're well on your way to making Easter S'Mores Or try it with Hot Tamale Peeps: So hot your
All content ©J. Kevin Wolfe