April 9, 2022
Is this salad dressing the ultimate dipping sauce?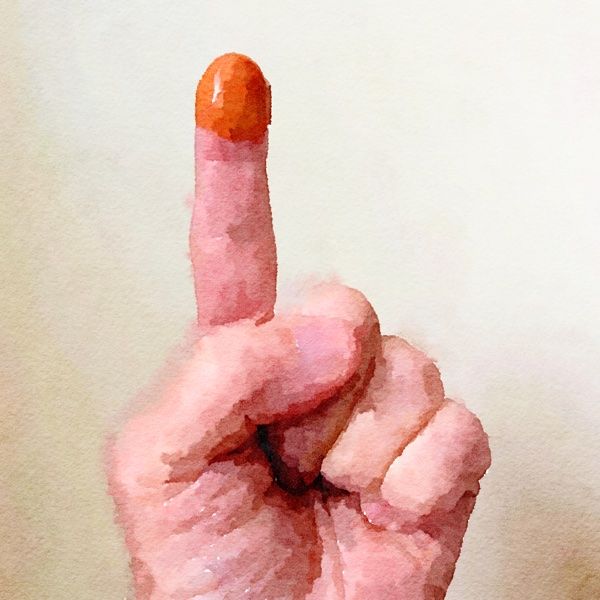 Recipe: Catalina Cowpoke Dressing.
Similar to Russian Dressing made creamy, Catalina Cowpoke Dressing is spicy, warm and smooth, but not hot. It's as good on Iceberg lettuce as it is for dipping your fries. Here's the unique thing: Despite the three-ingredient simplicity, the dressing takes on your personality depending on which BBQ sauce and spice blend is your go to.
What I like is that it's simple enough to make fresh in needed quantities instead of having to mix up by the pint. (It's one less jar in your fridge.) Here's the recipe for a single serving. (Parts have been added to make it easier to multiply it out.)
---
INGREDIENTS
2 T (12 parts) Kansas-City-Style BBQ sauce (Montgomery Inn, KC Masterpiece, Sweet Baby Ray's original, etc.)
1 T (6 parts) mayonnaise
1/2 t (1 part) chili powder mix (Preferably without cumin: I use Bolner's Fancy Fiesta Pinto Seasoning)
DIRECTIONS
Mix thoroughly.
---
Will keep in the fridge for a week, but I usually make it fresh.
SERVING SUGGESTIONS
I love this for dipping warm-from-the-fryer Saratoga Chips: Homemade potato chips.
Spread a little on your sandwich to liven up cold cuts and cheese.
Don't mean to insult anyone's pit sensibilities, but try on ribs or a BBQ sandwich.
---
I know the products mentioned are good, but I don't get paid nothin' for mentioning them. That's why I appreciate readers like you buying me a coffee below.
Why buy me a coffee? No third-party ads, no affiliate links, no tracking cookies. Just honest content. Thanks.

---
Previous post
Current Pedal Obsession: Quiet Theory Prelude Reverb/Delay
With all the amazing digital and analog delays and reverbs out there, Prelude is an anomaly of normalcy. It doesn't get stratospheric in length or
Next post
Recipe: Saratoga chips
There's a legend around Saratoga Chips. It starts in 1853 with a snooty, snotty guest at Moon's Lake Lodge in Saratoga Springs, New York and a
All content ©J. Kevin Wolfe