February 3, 2021
Totally Tubular Cooking: Why ingredients that come in tubes are so great to cook with.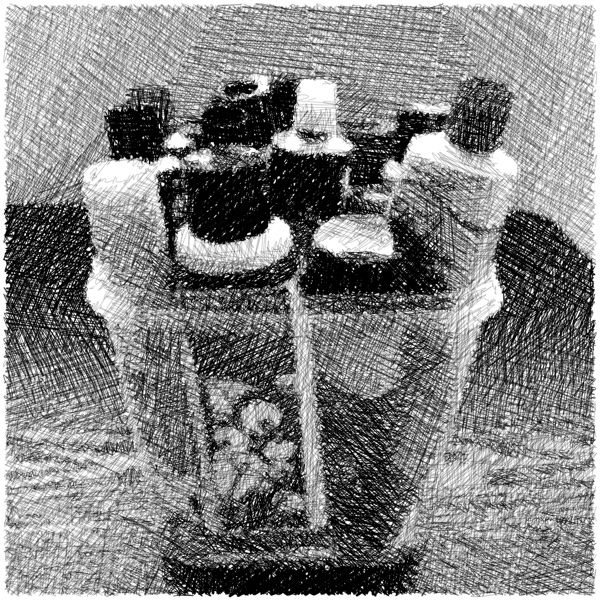 How many times have you gone to the spice cabinet to find that excellent curry powder you paid so much for is now so old you can't even smell it anymore? Or you've gone to the fridge and herbs you bought yesterday are dried and shriveled? For me the answer to these questions was: too often.
Years ago I started doing much of my Italian cooking with Amore brand tomato paste, garlic paste and herb paste, all imported from Italy. Despite the cost, I found I was saving money and getting fresher tasting dishes. Tubes have a lot of advantages in cooking:
Tubed ingredients are ultimately cheaper than canned and fresh ingredients. I immediately noticed the pricey little tubes tubes were costing me less, since fresh garlic was no longer drying out, those half-used cans of tomato paste were no longer getting moldy and big clumps of fresh herbs weren't wilting in the fridge.
Tubes are concentrated. Tubed ingredients are potent, so you use less. This led me to new styles of cooking. For example, the pasta with red sauce heaped on top gave way to recipes like Sautéed Pasta Parma Rosa that have no real sauce to speak of, but are more bold with complex flavors. In addition to saving you money, concentrates in tubes take up less space in the fridge. My tube bin is a 5-inch square and holds about 15 tubes.
Tubes taste fresher than dried. Some herbs (like Oregano and Rosemary) lose potency when dried. Basil and Cilantro not only lose their flavor when dried, their flavor actually changes dramatically. The only flavor left in dried Basil is a faint taste of pumpkin and leaves. Some of these herbs just don't taste good dried and are a waste of space in spice cabinet. Tubes, on the other hand, will always taste fresh.
Tubes taste fresh over cans or jars. Both Amore and Entube tubes are made of a food-grade aluminum that has no "tinny" taste like canned ingredients may have. Gourmet Garden and S&B use plastic tubes that don't alter flavor.
Tubes stay fresh longer. Fresh herbs wilt, dried herbs lose flavor and jars of half-full spice paste mold and rot. The magic of well-sealed tubed ingredients is that they're not exposed to air and bacteria that turn them bad or rob them of potency. Amore recommends you use their tubes within 45 days, but some of my lesser-used refrigerated tubes are well over a year old and still look and taste fresh.
Tubes don't leak aroma. Tubes keep their favor to themselves. For example, if sealed properly, Amore Garlic Paste doesn't make your fridge or other nearby ingredients smell and taste like garlic. My tubes bin is odorless.
Tubes save time and are more convenient. No more scraping the tomato paste can with the spatula, dicing garlic and ginger or mixing carefully measured spices. A quick squirt from a tube does it.
Tubes make fusion cooking easy. Tube mixes also make it easy to experiment with fusion dishes. Perhaps some Mole couscous with your curried lentils?
Tubular suggestions.
There are many brands on the market. I'm just listing here what I've tried and can vouch for. When I refer to inch or pea it's like you're sqeezing out toothpaste.
Amore.
Amore has been a cooking secret for Italian chefs since introduced in the US in 1978. All products are non-GMO.
Amore Double-Concentrated Tomato Paste Pricey compared to canned, but the taste is great. I don't find myself using as much tomato sauce as I once did, so this ultimately is cheaper for me. Great for adding a squirt to thicken fresh salsa.
Amore Sun-Dried Tomato Paste It's wonderfully flavorful, potent and really concentrated, so a little goes a long way. Works well in sautéed pasta or with garlic and herb pastes in a super-thin, flavorful pizza sauce.
Amore Garlic Paste Always tastes like really fresh garlic. Half-an-inch to an inch is plenty for almost everything.
Amore Herb Paste A nice blend of basic Italian herbs: Parsley, Basil and Oregano. For an Italian bread dip: Mix 1 inch of garlic, 1 inch of pesto, 4 T olive oil, a little salt and a few health grinds of black pepper.
Amore Pesto Paste Pesto is a green sauce that can be used in many ways, including tossing your pasta with it, spreading on sandwiches, adding to cheese spread, etc. It consists of Olive oil, basil, pine nuts, salt and garlic.
Entube.
Entube is the new player joining the tubeway army in 2015. Chef Richard Lassalle has created flavorful blends from around the world. I often find myself mixing together for unique combinations. All are potent, but have a heat factor, so use judiciously.
Entube Curry A bold, Indian-style curry. An inch in a little cream makes a wonderful curry sauce.
Entube Mole (MO-lay) The magic of this super-potent Mexican paste is that it's just enough sweet and savory that it goes with a variety of dishes. With flavors of unsweet chocolate, chili peppers and tamarind, it's surprisingly flexible. Mix 1 part paste with 5 parts water and drizzle cautiously over fish tacos, grilled chicken, scrambled eggs, mashed potatoes and French fries. Mixed a little with mayo for a dipping sauce.
Entube Harissa Harissa is a staple of North African and Middle Eastern cooking. It's bold flavor comes from hot peppers, garlic and spices. It's excellent for bolstering casseroles. Toss your grilled vegetables in 1 inch of harissa mixed with 2 tablespoon of olive oil.
Entube Umeboshi High alkali content has made this pickled plum paste the ultimate health food of Japan. It's tart and can be tempered with honey (excellent lightly drizzled over grilled pears). It's used for meat, cocktails and ice cream, so the sky's the limit on its uses. It really snazzes up a cup of ramen or bowl of miso.
S&B.
S&B has been around for almost 100 years and is a worldwide staple for Japanese cooking.
S&B Japanese Mustard Paste (Karachi) Is available as an import in Asian groceries. It's deadly, so just use a smidge.
S&B Ginger has a lot more preservatives in it than other tubes here, but it definitely retains the fresh ginger flavor for a long time.
Gourmet Garden.
Gourmet Garden Cilantro Paste and Gourmet Garden Basil Paste Staples of much of the world's ethnic foods use variations of these troublesome herbs. They taste horrible dried and fresh goes bad in a few days. These tubed versions stay fresh for weeks, taste great and there's no chopping required. Tip: Eliminate airspace in the tube and they'll stay fresh substantially longer.
Muso.
Muso Wasabi 95% of "Wasabi" sold in the US is not the real thing. This is. It's also really potent. If a recipe calls for a teaspoon of horseradish, use a pea-size glob of this instead. It can be mixed with hot mustard for a chicken rub. You might want to wear gloves: Just saying. For a great honey mustard dressing or egg roll dip, use a pea's worth in 1/4 cup mayo and a pea's worth of mustard paste, mixed with 2 tablespoons of honey.
My take.
My goal with tube cooking is to keep it simple and flavorful. I often use tubes with pasta, beans, rice and couscous to make cheap, easy, bold and hearty dishes or sides. It's surprising all the things I can come up with in 15 minutes with my little refrigerated tube bin.
---
Why buy me a coffee? No third-party ads, no affiliate links, no tracking cookies. Just honest content. Thanks.

---
Previous post
How to shoot and edit Apple's ProRAW format on iPhone 12 Pro.
We've been able to shoot with Adobe's RAW DNG (Digital Negative) format since iPhone 7. But…only with third party apps. Now Apple has finally
Next post
The Exhaustive iPhone Photography FAQ.
This content originally appeared in my book The Crap-Free Guide to iPhone Photography. It's now so big, I've moved it here to make it easier to
All content ©J. Kevin Wolfe