January 17, 2019
So I got my first endorsement. Sort of.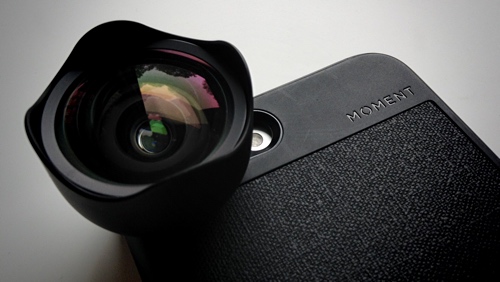 REVISED 5/16/19 Sadly, Moment has cancelled the 10% discount on Moment Lenses I was able to pass on to you. Sorry for any inconvenience.
Yesterday I got an email from the Moment Lens Co inviting me to join the Moment Ambassador Program. It was a bit of a thrill. Not because the company that produces the best iPhone lenses thought I had influence in the iPhone photography world, but because I was asked to endorse and promote a product I already use pretty much every day attached to the back of my iPhone. I bought my first Moment lens five years ago when they were first released and own all 4 lenses in the original set and (so far) 3 of the 5 lenses in the v2 set (as well as other Moment gear.) Since then I've recommended Moment Lenses in this blog and in my book The Crap-Free Guide to iPhone Photography Many of the images on my Instagram and those I have for sale on Twenty20 were shot with Moment lenses, so I feel I qualify as an avid user.
The fine print.
I have a personal policy on endorsement that's a bit of a reverse on Michael Jordan's: I'll only endorse what I use, not use what I endorse. (Or maybe Michael doesn't even wear Air Jordans.) My method seems an honest way to avoid shilldom. Since I pay full price for all lenses myself, I've stopped recommending most other brands for two reasons. First: It's too costly to keep investing in the stuff that's proven to be lesser versions of similar lenses. Second (and more importantly): I'd rather steer you to what I've found to be the best stuff, since a good lens kit is a big investment and your dollars are as precious as mine.
So what do I get out of this Moment Ambassador deal? I get is a 10% commission on Moment products you buy through my links. As Moment has sales, I'll keep you notified of those so you can get a discount as well.
If you're not familiar with Moment, they're a little company in Seattle that's produced the top-ranked mobile lens attachments from cinema glass since launch five years ago. They have a tele, wide, fish, macro and anamorphic video les. Their stuff is for serious iPhoneographers (did I just commit an oyymoron?) but it seems that most of us since we're all leaving the big camera behind and depending more on the phone in our pocket to capture the spectacle of life. If you find yourself like me (shooting more and more on your iPhone) and wanting to get a little closer, a little further away, or a different perspective than your dual lenses let allow, Moment is worth investigating.
If considering buying any Moment products, please buy though this link. It helps to support my working bettering mobile photography. Thank you.
---
Get the definitive book for mastering your iPhone camera: The Crap-Free Guide to iPhone Photography
---
---
Previous post
Crap-Free Guide to iPhone Photography v4.0 is here.
I just finished revising the Crap-Free Guide to iPhone Photography. I do this each year when the new iPhones and new iOS are released, adding the
Next post
Mobile lenses 101.
Every day, more of us are migrating away from DSLR, mirrorless and point-and-shoot cameras and depending on the ever-better cameras on the phone