November 4, 2023
The news you need to know. 11/4/23
My roundup of this week's news.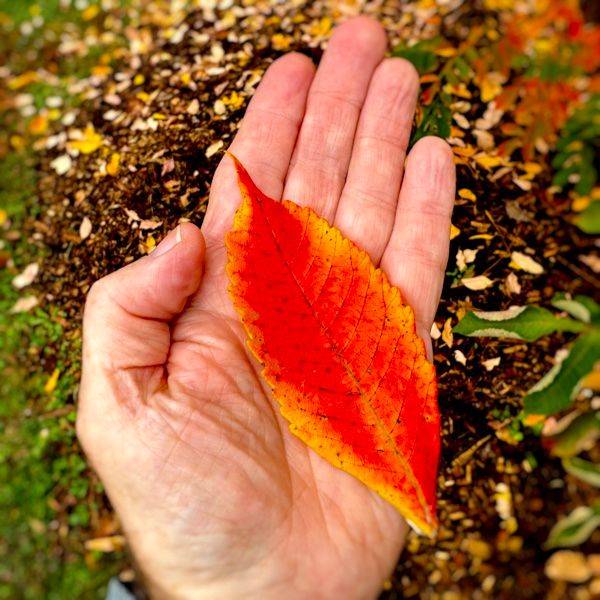 Fall leaf. My photos available from Envato.
---
Honda's EV scooter in a suitcase. I still like the A-Bike better.
GenZ wants movies with fewer sex scenes.
Consumer Reports: Lead and Cadmium found in dark chocolate. This after just being told that 70% dark chocolate is healthy for me.
When we first started saying Trick Or Treat.
Interesting data: Median age by state. Folks in Utah having a bunch of kids and the oldest state? Maine.
Teen develops skin-cancer-fighting soap:
Guy stacks 4 watermelons establishing the world record. Who says we're not evolving?
Bioengineered cows produce 20x more milk. Can a cow that produces chocolate milk be far behind?
Sam Bankman-Fried is facing 110 years in prison. But could be out in 108 for good behavior.
Those we lost: Matthew Perry, Chandler from Friends. Hoosier coach Bobby Knight. Slugger Frank Howard.
---
AI AI OH
Johnny Cash singing Taylor Swift's Blank Space thanks to AI. Admittedly he sounds better than ever.
Scarlett Johansson sues for AI firm cloning her voice.
Voice actors miffed The Final game uses AI voices.
---
Add https://wolfewithane.com to your RSS feed to get the news and articles in your news reader. Or check out the archive.
You can support the news you need to know by buying me a coffee below.
Why buy me a coffee? No third-party ads, no affiliate links, no tracking cookies. Just honest content. Thanks.

---
Previous post
The news you need to know. 10/28/23
When ghosts first starting shrieking boo. Runaway tortoise makes 5 miles before caught. It took 3½ years. Google suspended GoogleMaps and Waze in
Next post
The news you need to know. 11/11/23
Red-Tailed Hawk lunching, shot on iPhone 15 Pro Max. My photos available from Envato. Doritos introduces crunch-defeating software for video game
All content ©J. Kevin Wolfe