September 22, 2023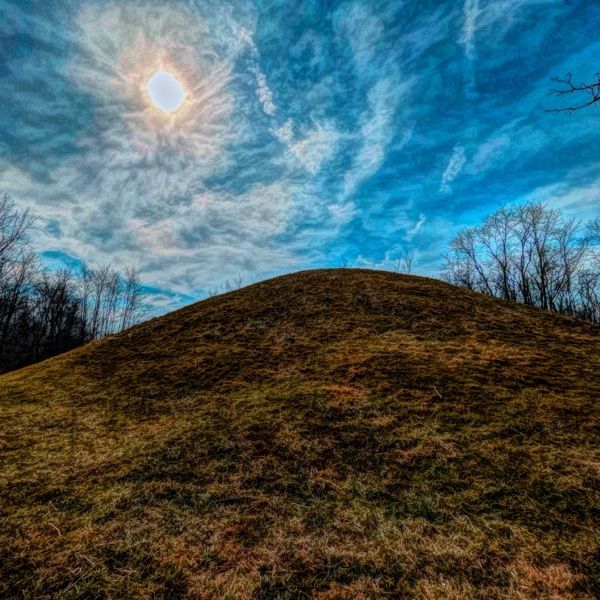 Adena mound, Cedarville OH. My photos available from Envato.
The news you need to know. 9/23/23.
My roundup of this week's news.
---
Close to my heart: Ohio indigenous burial mounds declared UNESCO World Heritage Sites.
Woman rescued from outhouse toilet trying to retrieve her Apple Watch.
Man escapes prison on the day of his release.
Cops round up loose pig on Bacon Creek Road. It's not really news. It's just that I had to get the word "bacon" in today.
For a billion bucks you can rename Harvard Medical School. The perfect birthday gift.
Vacation destinations: 15 places on earth that look like an alien planet.
It'll make ya cry: Toddler gets lost 3 miles from home. She's found asleep in woods using one family dog as a pillow as the other keeps watch.
Google sued for Maps directing driver over collapsed bridge. The driver didn't survive and the bridge had no signs noting the it was collapsed.
95% of NFTs are worthless. But with that other 5% you can have a gourmet meal at Taco Bell.
Women in China using fake belly button stickers to make their legs look longer.
Sam Ward, pressure washer artist.
Rudy Giuliani (a lawyer) is sued by his lawyer for not paying legal fees. You'd think he'd know.
Research shows that gamers overall are mentally healthy. Overall only 2% were not well adjusted.
---
FOR THE RECORD
Dog removes socks from 21 feet for world record.
Boot throwing record shattered. 995 boots thrown at the same time. And they were so close to 1,000.
Gardener grows record 20-lb onion. Wondering if they'll report this in The Onion.
Man drinks a Capri Sun in 8 seconds to recapture his world record. Surely there are kids that drink them faster than that. How many times have I heard "Daddy can I have another?"
---
AI AND ROBOTICS
AI can now translate what chickens are clucking.
Google makes AI generated photo fake top result.
AI companies hire writers that AI replaced to fix AI's atrocious writing. Got that?
All your fave authors are suing OpenAI for learning from their books.
Elon Musk to test Neuralink robotic interface in humans
---
Add https://wolfewithane.com to your RSS feed to get the news and articles in your news reader. Or check out the archive.
You can support the news you need to know by buying me a coffee below.
Why buy me a coffee? No third-party ads, no affiliate links, no tracking cookies. Just honest content. Thanks.

---
Previous post
Current Pedal Obsession: J Rockett Boing Reverb.
Boing is not so special. And that's why players seem to like what it does: No drowning your signal in reverb soup. No ambience that wears out its
Next post
Is the iPhone 15 FineWoven Case a sign of the End of Days?
You'd think so with the reviews. But it's not. It's just a new case that replaces iPhone's leather cases. Why is Apple shifting away from leather?
All content ©J. Kevin Wolfe