August 4, 2023
The news you need to know. 8/5/23
My roundup of this week's news.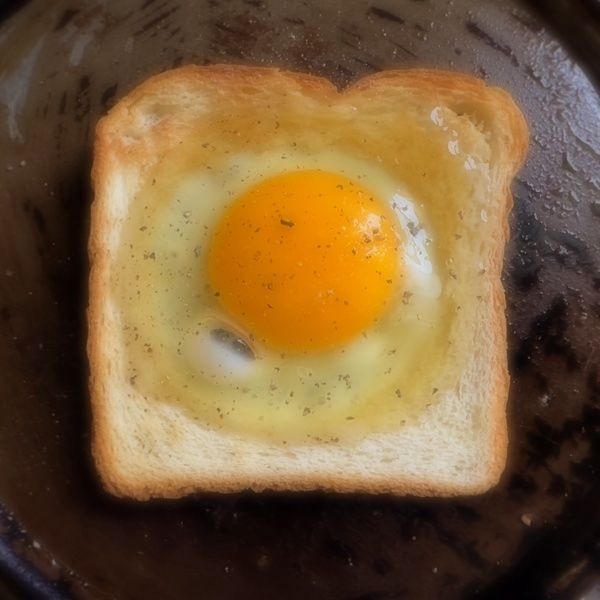 My photos available from Envato.
---
Shameless Self Promotion: The murky history and simple recipe of Egg-In-A-Hole.
Asian-American woman asks AI to improve her headshot and it turned her white.
Toco, the man who paid $14K to live in a Collie suit afraid his friends might think he's weird. Guess that depends on how they're dressed.
China denies zoo bear is guy in costume.
Territorial cat chases bear from yard.
Extreme rockin': TaylorSwift causes earthquake.
Florida sheriff asks public to stop reporting manatee orgies.
Eco-friendly Barbie made of mushrooms was a hoax. But compostable Ken…
25% of world's energy needs are now met with nuclear
Cocktail talk: Which are more important: arms or legs?
Those we lost: Paul Reubens aka Pee Wee Herman, Euphoria actor Angus Cloud, glam wrestler Adrian Street.
---
BLINDED ME WITH SCIENCE
Scientists post genome of Einhorn. Is it the grain that will survive climate change?
Scientists grow watermelons in Antarctica. What a treat on the one day a year it gets above freezing.
Henrietta Lacks' family settles suit over harvesting and sale of her cancer cells. Her cells have been used in a majority of medical research since 1951. The book is a fascinating listen.
---
CHALLENGES
Guy gets lightbulb stuck in mouth in online challenge. Somehow I don't think he won.
World record: Guy suctions 11 drink cans to face. Another important achievement for humankind.
World record broken for 2nd time in a month: 3,378 pushups in an hour.
Woman has 107-decibel burp.
Record broken: Martial Artist smashes 273 Walnuts in 1 minute with his head. So if he's ever attacked by a mugger wielding walnuts, he's covered.
---
OUTER SPACE
Surviving OceanGate co-founder planning to put 1,000 people on space colony floating above Venus. Thrill-seeking investors should be forced to start with making a competent kiddie ferris wheel.
NASA planning to launch nuclear powered rocket by 2025. I ask you: What could go wrong?
Cocktail topic: How long could you survive in space without a suit?
---
MUSK NEWS
Initially it appeared that Twitter would not be able to change name to X on the Apple App Store since they don't allow single letter names for apps. But it happened.
Giant throbbing X on Twitter building removed.
---
EVs
EU mandates EV chargers every 60km.
NY has a problem with eBike batteries exploding.
---
MORE AI
NY may remove filming tax breaks for movie companies that replace actors with AI.
Meta AI chatbot falsely accuses AI researcher of being a terrorist.
Meta to launch AI chatbot with personas. Just fake friends.
Can AI help us control climate change?
---
Add https://wolfewithane.com to your RSS feed to get the news and articles in your news reader. Or check out the archive.
You can support the news you need to know by buying me a coffee below.
Why buy me a coffee? No third-party ads, no affiliate links, no tracking cookies. Just honest content. Thanks.

---
Previous post
Will we ever know the truth about Eggy in a Basket?
The movie V for Vendetta brought back a long-dormant childhood memory for Eggy in a Basket. That is, a piece of plain white bread with a hole cut
Next post
Current Pedal Obsession: Joe Gore Purr Vibrato.
As Joe Gore experimented with circuits for Purr, he didn't seek to put the sound of a Magnatone amp or Leslie peaker in a pedal. Instead the goal
All content ©J. Kevin Wolfe