June 23, 2023
The news you need to know. 6/24/23
My roundup of this week's news.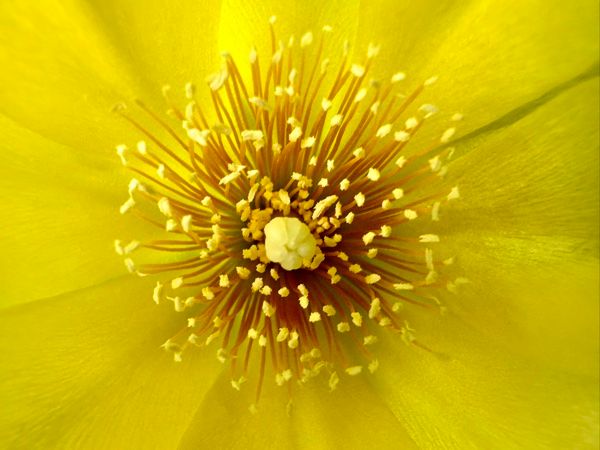 Prickly Pear Cactus Flower. My photos available from Envato.
---
Indonesian laughing chickens Why don't they make a reality show of THIS?
Cage match between Zuck and Musk? Maybe them boys can knock some sense into each other.
The 1,572 US politicians who voted to restrict abortion since Roe v Wade went down.
Parasite makes ants live three times longer. To those who want to live to be 400 years old, parasites are your answer. Doesn't seem any more bizarre than botox.
Poppy Farmers try to get rid of opium addicted swans.
Study suggestion expansion of the universe could be an illusion This probably will lead us back to the "fact" that Neil Armstrong was the first man to walk on green cheese.
Are we closing in on the killers of the Stonehenge druids? I met two dowsers who scanned the site and concluded a massacre. They also said Stonehenge had a wood roof. And a coffee bar. (I made that last part up.)
Burning questions: Do fish get thirsty?
In untypical move of rights protection, SCOTUS upholds ICWA (Indian Child Welfare Act). A small victory for native sovereignty and human rights.
Cocktail conversation: Dogs bite humans more on hot days.
Stuff you never knew you needed to know: Frogs have accents.
Those we lost: Rapper Big Pokey, Drummer Teresa Taylor, Pilot Jim Tweto.
---
OUR ENVIRONMENT
Israel to require all non-residential buildings to have solar panels on roof.
Water purification by predatory bacteria instead of chlorine. I want this for the pool at the co-op.
---
FOOD AND HEALTH
FDA approves topical gel for erectile dysfunction. From the description, it sounds like Tiger Balm. Zikes.
From free-range to test-tube-contained: USDA approves lab-grown meat.
Naps cause obesity. Naps boost brainpower. Make up your mind.
---
AI AND ROBOTS
AI DJ competes with her human counterpart. And the hits to humanity just keep on coming.
People paid to train AI are using AI to train the AI. Those who think AI will take over are probably not banking on human ingenuity to find the easiest way.
Robot helping reforest the Amazon. The jungle, not the store.
Robots can learn by watching TV. Oh, great. Reruns of Survivor are our new AI tutor.
---
Add https://wolfewithane.com to your RSS feed to get the news and articles in your news reader. Or check out the archive.
You can support the news you need to know by buying me a coffee below.
Why buy me a coffee? No third-party ads, no affiliate links, no tracking cookies. Just honest content. Thanks.

---
Previous post
Photo: Restoring highlight detail with Image Blender.
Before "Normal" exposure can suck the realism out of an image. When highlights lose their detail (as in the example photo) you can try gamma or
Next post
Current pedal obsession: Pladask Elektrisk Baklengs.
The Pladask Baklengs is categorized as a granular synthesizer. It breaks a delayed signal into snippets of sound called grains and plays them back
All content ©J. Kevin Wolfe