May 13, 2023
The news you need to know: 5/13/23
My roundup of this week's news.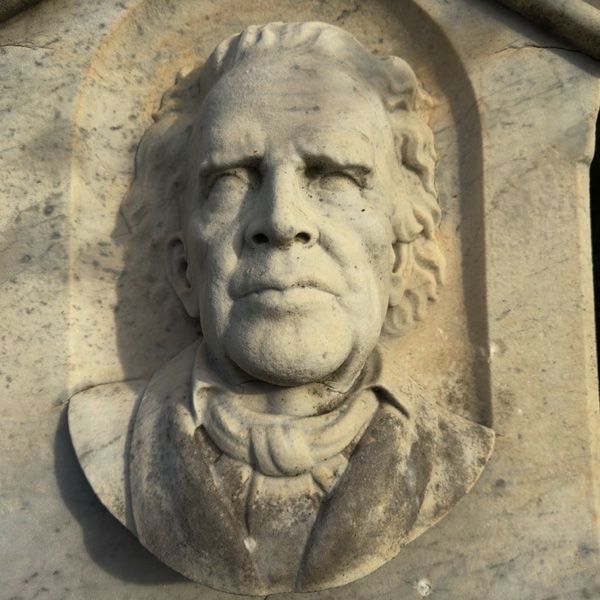 From this week's cemetour, Rushville, IN. My photos available from Envato.
---
Man in Bud Light can costume arrested for DUI.
Thieves steal 220 high-end sneakers, all for the right foot. Guess that would make them hard to fence.
Lost woman survives in the Australian wilderness for five days on lollipops and wine. Okay, here's my nightmare: I stranded in the Australian wilderness with a lifetime supply of #kachava, but no water to mix it in.
Hunk of Haley's Comet hits New Jersey bedroom When that happens you better buy a lotto ticket.
Turns out billionaires ain't no smarter than the rest of us: And some may even be smarter than a fifth grader.
At Applebee's for job interview, Homeless man saves baby in runaway stroller And yes, he got the job.
Mom kills hubbys and then writes kids' book about grief. Purchasing massive does of Fentanyl gave her away.
Everything you never wanted to know about why cats purr.
Two Tuscan towns fight over whose bridge is pictured in the Mona Lisa. And maybe she's just smiling over the controversy.
New Jersey town stumped over 500-lb pasta dump. Turned out it was a guy cleaning out his parent's house. The bigger mystery is why they kept 500lbs of pasta.
Camilla crowned queen. They appear to have given her glum hubby a crown too.
Self-healing "leather" made from mushrooms: Don't throw it out when you're tired of it. Just make soup.
Crooks rent whole hotel to dig tunnel to tap into oil pipeline. Gas must REALLY be expensive there. And this is the second time the guy has done it.
---
SHAMELESS PLUG
My secrets to finding fascinating graveyards to explore.
---
AI
Quote: "Sh**, what the f**k?" - Snoop Dogg's take on AI. Kinda says it all.
Spotify busts AI startup of bots liking AI-generated songs. Well, what do you expect a bot to like?
This AI girlfriend was not supposed to get frisky, but now she's got a mind of her own.
AI trainers are making $15 an hour. Or $30K per year to bring about the technopocalypse.
For those who don't have the time for a life, AI app creates photos of you hanging out and laughing with friends.
Amazon flooded with AI written books. And they're probably better written than some of the human-penned ones there.
NSA, the Spy Guys, promote AI to keep up with foreign adversaries.
50 AI content farms are spreading fake news. One falsely announced Joe Biden died last week.
---
TECH
Porn hub banned in Utah. And for some reason VPN software sales are way up there.
Doc Ock robotic arms available soon. Applause is about to get so much louder.
Shall we call them Roboks? Walk 250% faster with these robotic shoes. Takes that boring leisure time out of your daily walk.
VR may include smell-o-vision Yeah, this game stinks.
Sweden testing a road that charges your EV car.
Link between phones and hypertension? Ummm, I think phone calls caused excessive hypertension before they went mobile. It ain't the device. It's who's on their other end.
Self-checkout machines asking for tips? Here's a tip, scan my bars accurately for once.
Biden can't get a Bluesky invite. Well I don't feel so left out now.
Get married in space: The problem is that you have to leave the earth's atmosphere again to get the divorce.
---
Add https://wolfewithane.com to your RSS feed to get the news and articles in your news reader. Or check out the archive.
You can support the news you need to know by buying me a coffee below.
Why buy me a coffee? No third-party ads, no affiliate links, no tracking cookies. Just honest content. Thanks.

---
Previous post
Finding cemeteries to explore.
Cave Hill Cemetery, Louisville KY If you're a conscientious cemetourist you probably like to explore cemeteries on trips and vacations, or set the
Next post
Automating capitalism through AI.
Jim Wolfe running the Sylvis booth at Folklife 1972 In finally getting around to assembling my father's memoirs 30 years after his death, I was
All content ©J. Kevin Wolfe