April 21, 2023
The news you need to know.
My weekly roundup of links to the news.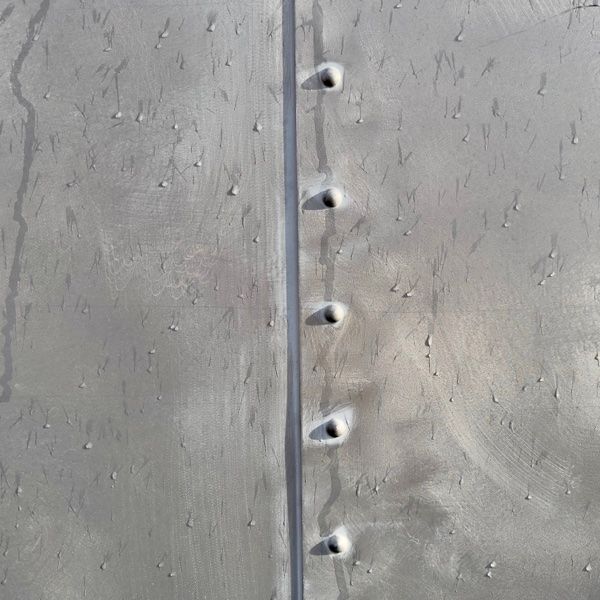 Rivets on side of truck. My photos available from Envato.
---
NEWISHNESS
Arbitrators rule My Pillow guy must make good on his $5mm challenge and pay software engineer who proved the election wasn't fixed.
Untruth in advertising: Colorado weed tests weaker than advertised. Where is the Consumer Products Safety Commission when you really need them?
Chinese riot gun fires coins instead of bullets If a T-shirt cannon can distract rioters at a football game, maybe they're onto something.
---
TRAVEL
Consumer SpaceFlight is coming down in price: $132K to ride the space balloon. I hope they'll start serving those little bags of peanuts for what they're charging.
---
GOOD TO KNOW
What the moon smells like: That is if you wouldn't immediately asphyxiate and freeze solid trying to smell it.
The earth is 4.54 billion years old. And where was my birthday party invitation?
---
ARTIFICIAL INTELLIGENCE
AI generated image wins Sony photography competition. And it did it without a kitten or hand heart.
Smart glasses with GPT-4 give you come-on lines for dating. But the glasses look so dorky, don't expect to ever get a date.
Twitter thwarts AI determined to destroy humanity. Curses. Foiled again.
---
HEALTH
Bio ink to 3D print human organs. I think I could use a spare appendix.
---
ENERGY
Airplane that requires no fuel or electricity beaks flight record. OK. So it was paper. We gotta take every win we can.
We've solved our lithium disposal problem: Edible battery made of sushi seaweed and vitamins.
---
SPORT
Woman spends 500 days in a cave. Emerges to discover that some guy now runs Britain.
Trans competition twist: Man disguised in burka competes in women's chess tournament.
---
Add https://wolfewithane.com to your RSS feed to get the news and articles in your news reader.
You can support the news you need to know by buying me a coffee below.
Why buy me a coffee? No third-party ads, no affiliate links, no tracking cookies. Just honest content. Thanks.

---
Previous post
The news you need to know.
In my neck, the buttercups are in bloom. NEWS? Woman 78, charged with third bank robbery. I guess third time is NOT the charm. World's
Next post
The news you need to know. 04/29/23
Abandoned schoolhouse, Rushville OH. My photos available from Envato. NEWSISHNESS Hey Tucker Carlson, I hear CNN has an opening. Hey Don Lemon, I
All content ©J. Kevin Wolfe