August 4, 2016
Adding an Instagram Contact button.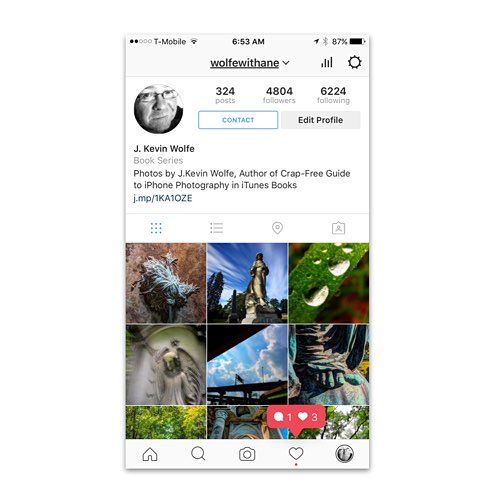 You can switch your Instagram over to a Business Account and add a Contact button that gives potential customers and clients a quick way to find you by phone, email and/or physical address. This is useful for photographers, those who provide a service they illustrate in photos on Instagram (landscapers, knifemakers, etc.) and brick and mortar businesses (restaurants, B&Bs, etc.). Here's how you do it:
In Facebook: Create a Facebook Page for your business
In Instagram: Settings > Switch to Business Account
Connect to the Facebook Page
Add a phone, email and/or address.
Tap Done
Business accounts are free, but be aware that once you switch to a business account things change:
You can't share on your Facebook timeline. Instead you now share on your Facebook business page. But you can use this IF recipe to automatically post your Instagram photos to your Facebook timeline.
You get analytics. You now have Insights on each new post. You can divide Reach (number of people who saw the photo) by Likes and get a clearer picture of how successful a photo is with your audience. (The lower the number the better your success. 1.0 is a perfect score. ) A new graph icon will appear at the top right of your Profile page, which takes you to weekly success analytics and audience insights.
You can easily promote a post. This is useful if you actually are using Instagram for business.
---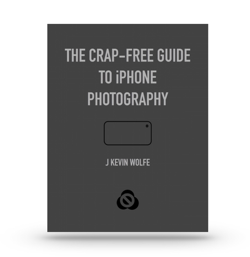 Get the definitive book for mastering your iPhone camera: The Crap-Free Guide to iPhone Photography
---
---
Previous post
Review: Painteresque Photo Effects for iOS.
Whatever photo editor you're using—well Painteresque is the diametric opposite of that. It's based on the way artificial intelligence sees things
Next post
iOS Review: Ikiru lists, a productivity app that's actually productive.
The number of bloated todo/task apps out there is staggering. Perhaps more staggering is how many I've tried that seem to eat up more time in