October 20, 2018
Infinite Jets how-to: Repeater.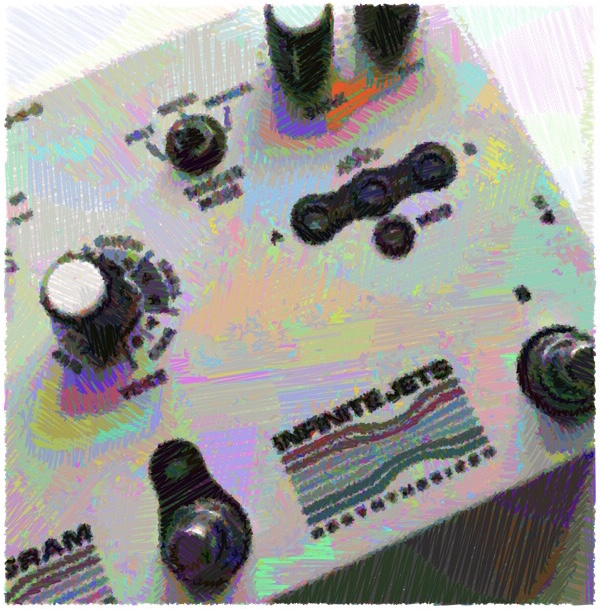 Works like a delay on the Hologram Infinite Jets Resynthesizer, but rhythmically repeats the sample instead of echoing it. For this effect, set the following:
Voice to Glitch A
Env Shape to square
Env Time to infinity
Dimension to 5p
Trigger to Mono
Dry to @2p
Dimension speeds up the repeat. Choke your strums and the repeats sound like a piano.
Hear it ▶︎
---
Read all the Infinite Jets posts
---
---
Previous post
Five steps to better aviation with Hologram's Infinite Jets Pedal.
This amazing granular "resynthesizer" doesn't get all the love it deserves. I think much of that is the result of players not setting the pedal up
Next post
So I got my first endorsement. Sort of.
REVISED 5/16/19 Sadly, Moment has cancelled the 10% discount on Moment Lenses I was able to pass on to you. Sorry for any inconvenience. Yesterday