October 21, 2017
How to edit RAW images shot on iPhone with Mac Photos.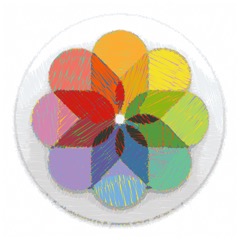 iOS 10 added the ability for your iPhone to shoot RAW images. Great, but the problem is editing them. Most iOS apps don't edit RAW and those that do strangely require you to sign up, sign in and re-enter credentials frequently. If you're on Mac and syncing your photos though iCloud, you already have a RAW editor you're fairly familiar with: Photos.
How iCloud helps with RAW.
You can't shoot RAW with your Camera app or edit in Photos on iPhone, but the Photos app on your iPhone and iCloud know how to manage RAW images just fine. Using an app like MuseCam you can shoot RAW images. When these appear in your camera roll they're actually two paired files: a DNG and JPG file. The iOS Photos app only reveals the JPG, but when they sync through iCloud, both photos will be tucked under a thumbnail in your Photos library on Mac.
How to get to the RAW file for editing.
Photos for Mac is basically a JPG editor and hides RAW files. You can tell which ones they are by the stack icon with J in the upper right corner of the photo. That's telling you there's a RAW file associated with the thumbnail, but you're viewing the JPG copy it. To call up the RAW file for editing:
Press Enter. This calls up the editing tools.
Control click on the image and choose Use RAW as Original.
This will now show an R on the thumbnail.
How to edit RAW in Photos for Mac.
Photos is not a robust app like Adobe's Lightroom, but offers some basic editing tools when you click on the Adjust icon that will give you decent results. The same Light, Color and Black & White sliders sets that you have in the iOS Photos app are there. If you click on the Add button up top you can also add controls for sharpen, definition, noise reduction, vignette, white balance and levels. Click Done and the changes are saved to a JPG made from the RAW file and to iCloud. (The original RAW file hasn't been doctored.)
How to Export RAW files from the Photos app.
If you want to edit a RAW file in an app like Lightroom or Luminar you'll need to export it:
File > Export > Export Unmodified Original for 1 Photo > Export > choose location > Export Originals.
This exports both the DNG file as well as the JPG.
---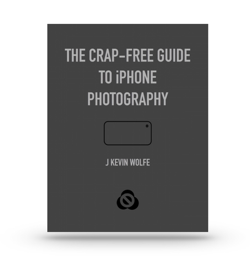 Get the definitive book for mastering your iPhone camera: The Crap-Free Guide to iPhone Photography
---
Why buy me a coffee? No third-party ads, no affiliate links, no tracking cookies. Just honest content. Thanks.

---
Previous post
The almost painfully-long glossary of iPhone photo terms.
This glossary originally appeared in my book The Crap-Free Guide to iPhone Photography. Though you "only" have an iPhone, there's no reason why you
Next post
How to create tinted black and white photos in the iPhone Photos app.
Since the early days of photography, tinting was a way to add the emotion that color brings to visceral black and white images. Images tinted in a